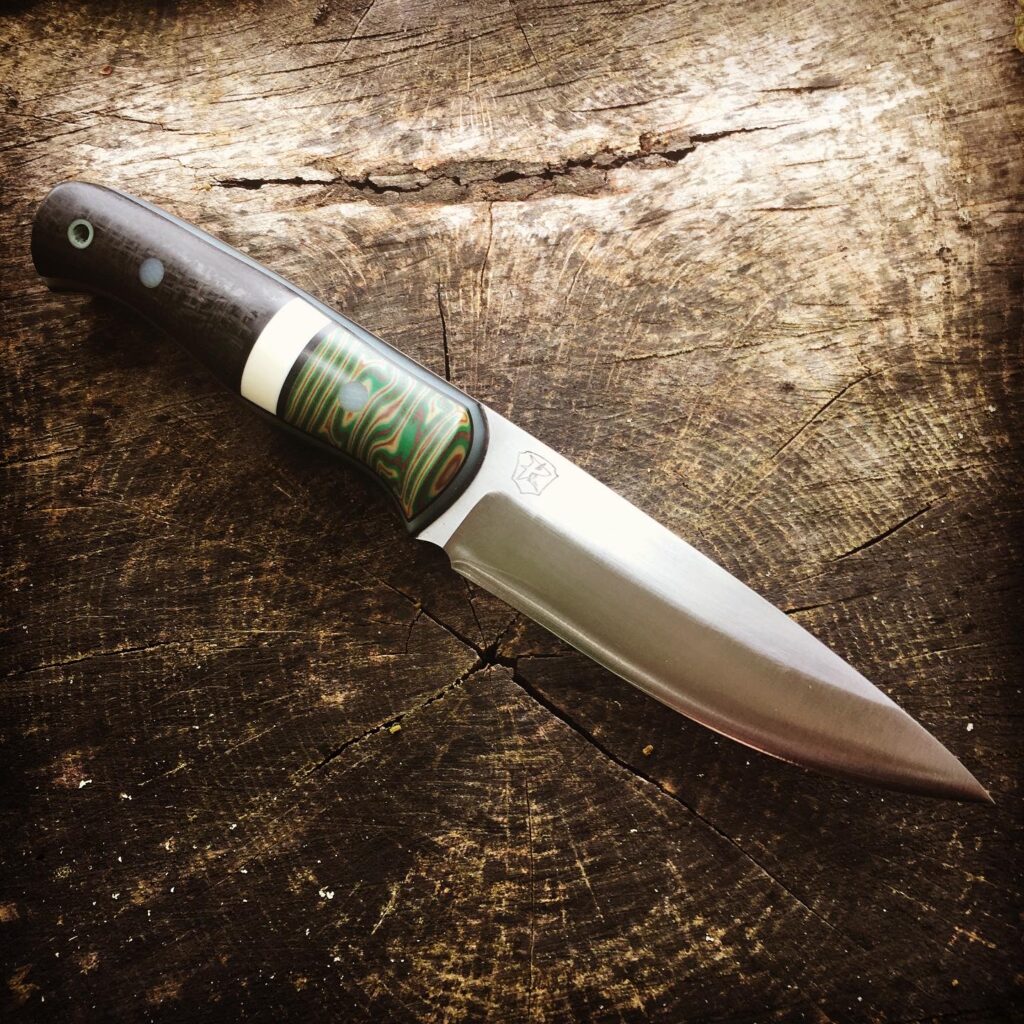 She-Wolf
Introduce a new alpha into your pack! The She Wolf will show her fangs and quickly dominate your line-up. Sleek, silent and dependable, she will always have your back. No matter if you are out for a familiar jaunt to relax by a stream with a cup of tea, or your next adventure into the unknown, be sure you have the She Wolf on your side.
The She Wolf is designed to be your favorite bushcraft knife. A no-nonsense affair. A workhorse with superior ergonomics and wicked edge geometry. Whether it's firecraft, shelter building, or just whittling on a stick while shooting the breeze with friends and family, this wolf will quickly become your go to blade for outdoor adventures.
blade 4 1/2 | overall 9 1/2
80CrV2 @ 61-62 hc | 8670 @ 60-61 hc | AEB-L @ 61-62 hc **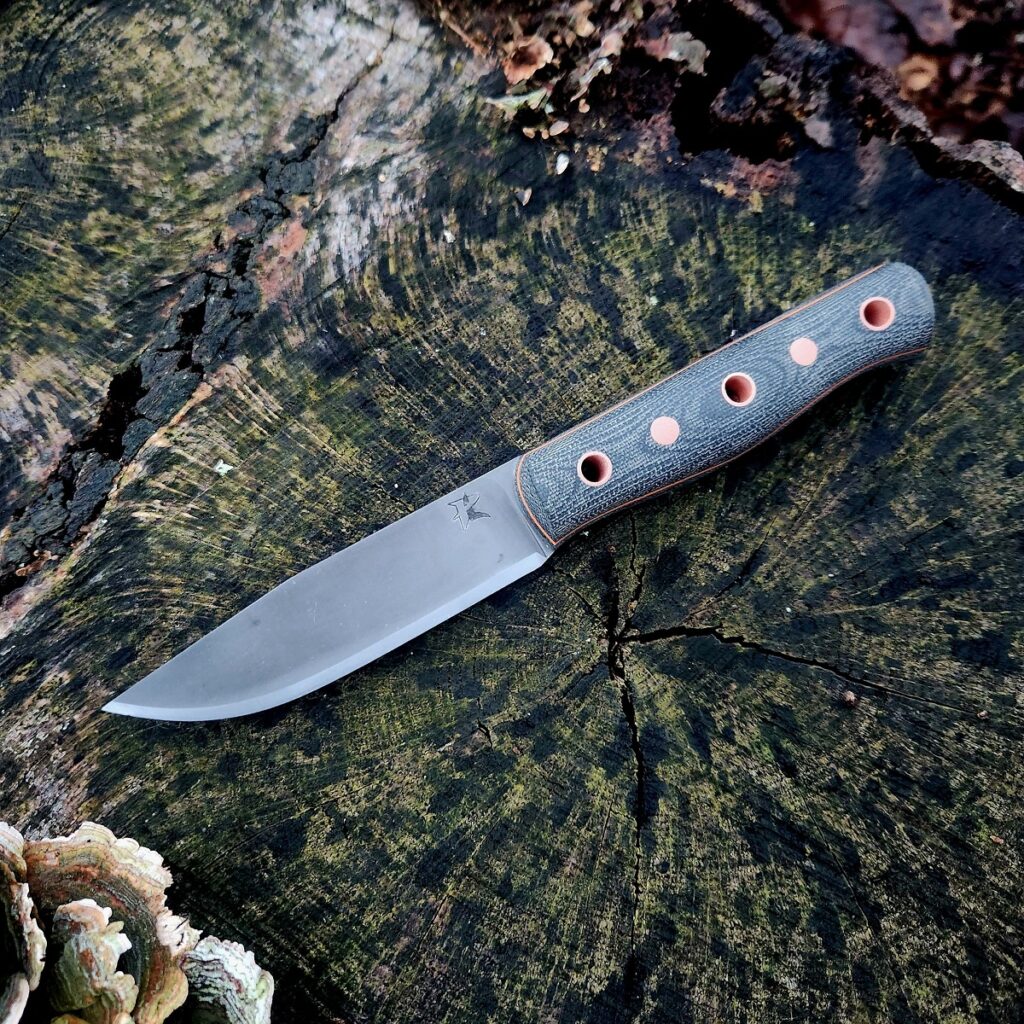 Hillbilly Bush Tool
The Hillbilly's roots start in the Appalachian foothills of Georgia, spreading through Tennessee, Kentucky, and reaching up into the mountains of West Virginia. A veteran of the forest, he's at home in the woods and hills. A big blade is out of place for the hillbilly. He knows his business, and the HBT makes the cut when it counts. No need for help from the man, this hillbilly has everything he needs to get by. He can raise chickens, grow corn and brew his own with a wood fire and kettle.
This man of the South ventures deep into mountain country looking for a crick with cool spring water, far enough away from prying eyes. With a knapsack filled with dried beans and salted pork belly, he makes his camp a cozy affair. Tonight he'll sit by a warm fire, roll a smoke, and sip straight from the jar. As the forest fills with the nighttime symphony of the crickets' chirp and an owls' screech, the hillbilly dances a little jig in the cool moonlight.
blade 4″ | overall 8.5
80CrV2 @ 61-62 hc | 8670 @ 60-61 hc | AEB-L @ 61-62 hc **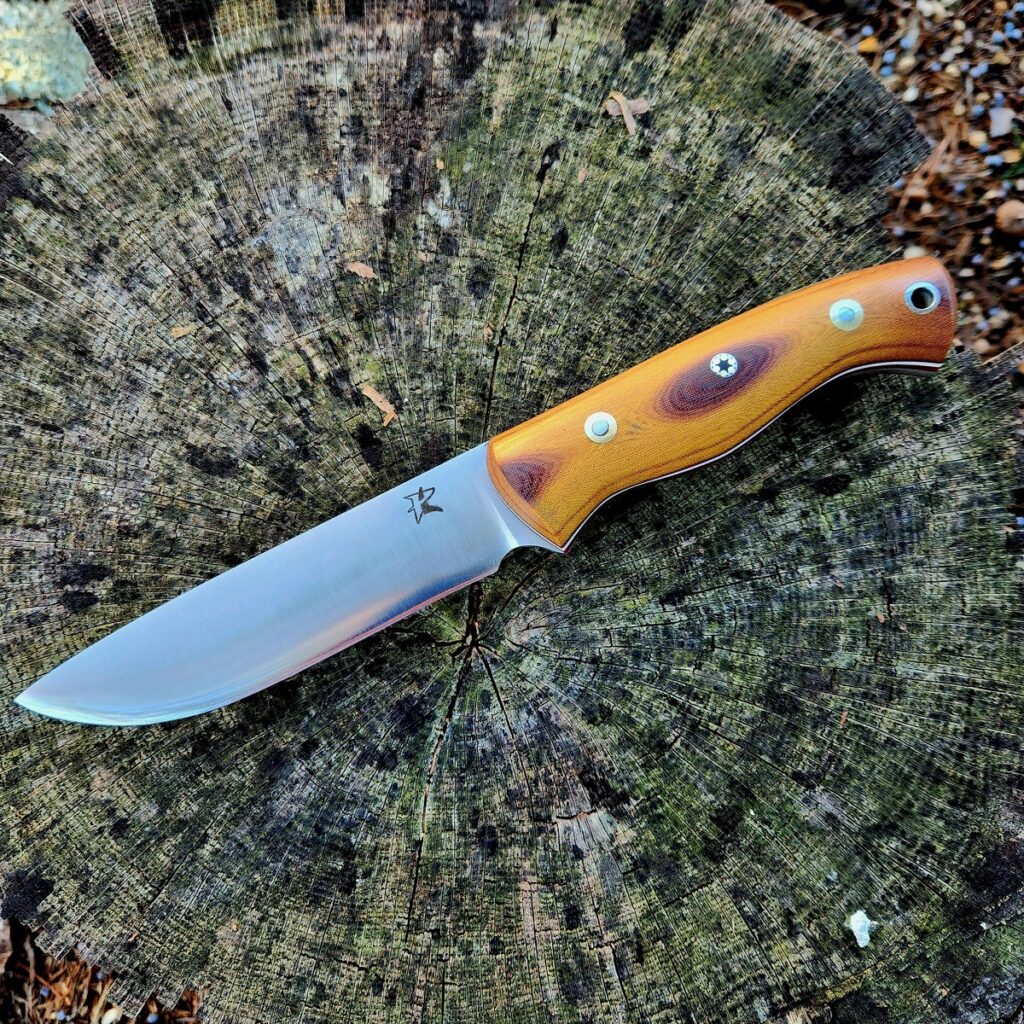 Jaguar
The indigenous word "yaguar" means "he who kills with one leap." While smaller than the lion and tiger, this sleek, diurnal predator packs the most powerful bite of all the big cats. Using these powerful jaws and strong teeth, the Jaguar makes his kill with a bone crushing bite to the base of the scull.
Like it's namesake, the Jaguar knife is a streamlined blade that packs a big-blade bite. Due to it's thoughtfully streamlined design, you will find it easier to carry and far more nimble in hand than many other popular survival knives. The Jaguar is stripped down but still brutally strong. A solid and reliable blade for the true outdoorsman.
Jaguar 550:
blade 5 1/2 | overall 10 1/4
Jaguar 700:
blade 7 | overall 11 3/4
80CrV2 @ 61-62 hc | 8670 @ 60-61 hc | AEB-L @ 61-62 hc **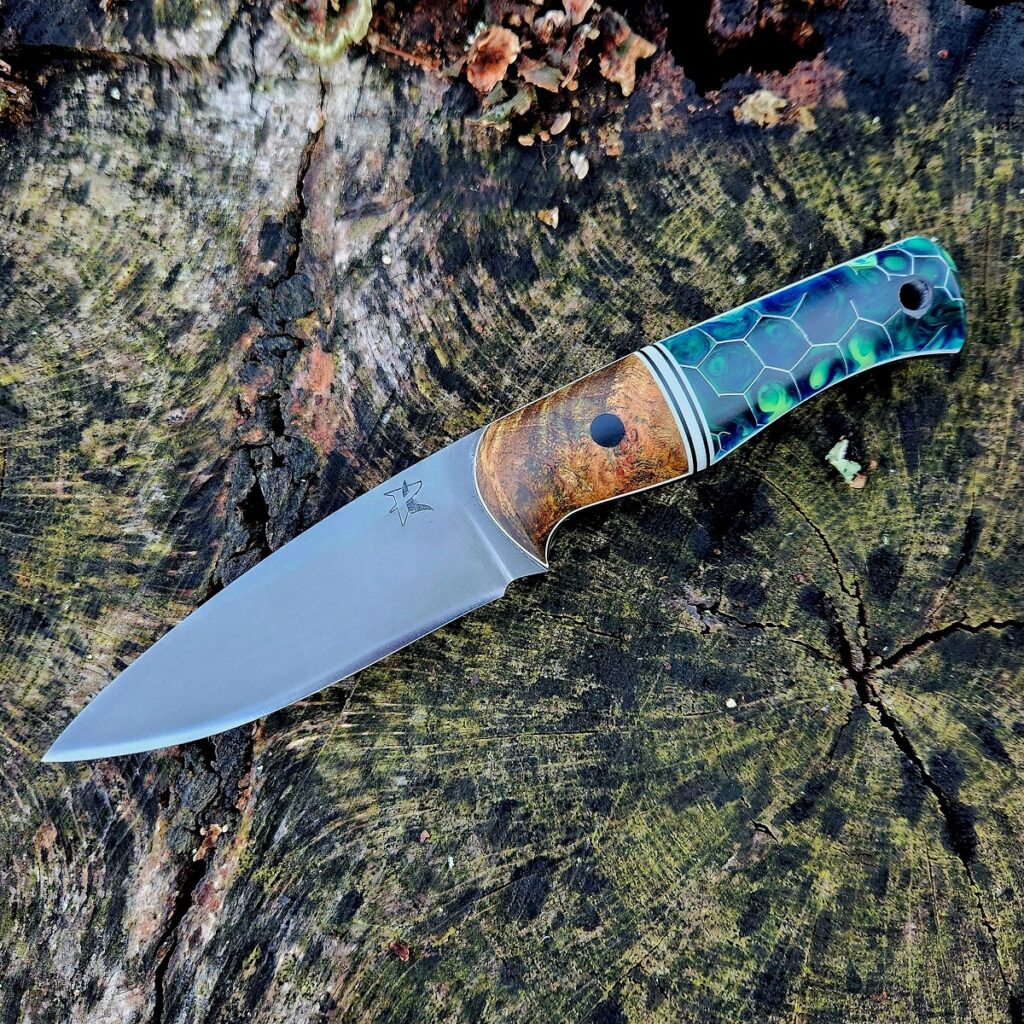 Whistle Pig
First produced in 2017, the Whistle Pig is my longest running production design. The longstanding success of this knife is thanks to full-size competence packed into a minimized package and ergonomics that allow the handle to melt into your hand. It's been called "the little big knife" for just this reason. Make no mistake, this little piggie is a fistful of can-do attitude.
So, if you are looking for the perfect, compact companion to your next fireside gathering or outdoor adventure, give this stout blade a whistle.
blade 4″ : overall 8 1/4″
80CrV2 @ 61-62 hc | 8670 @ 60-61 hc | AEB-L @ 61-62 hc **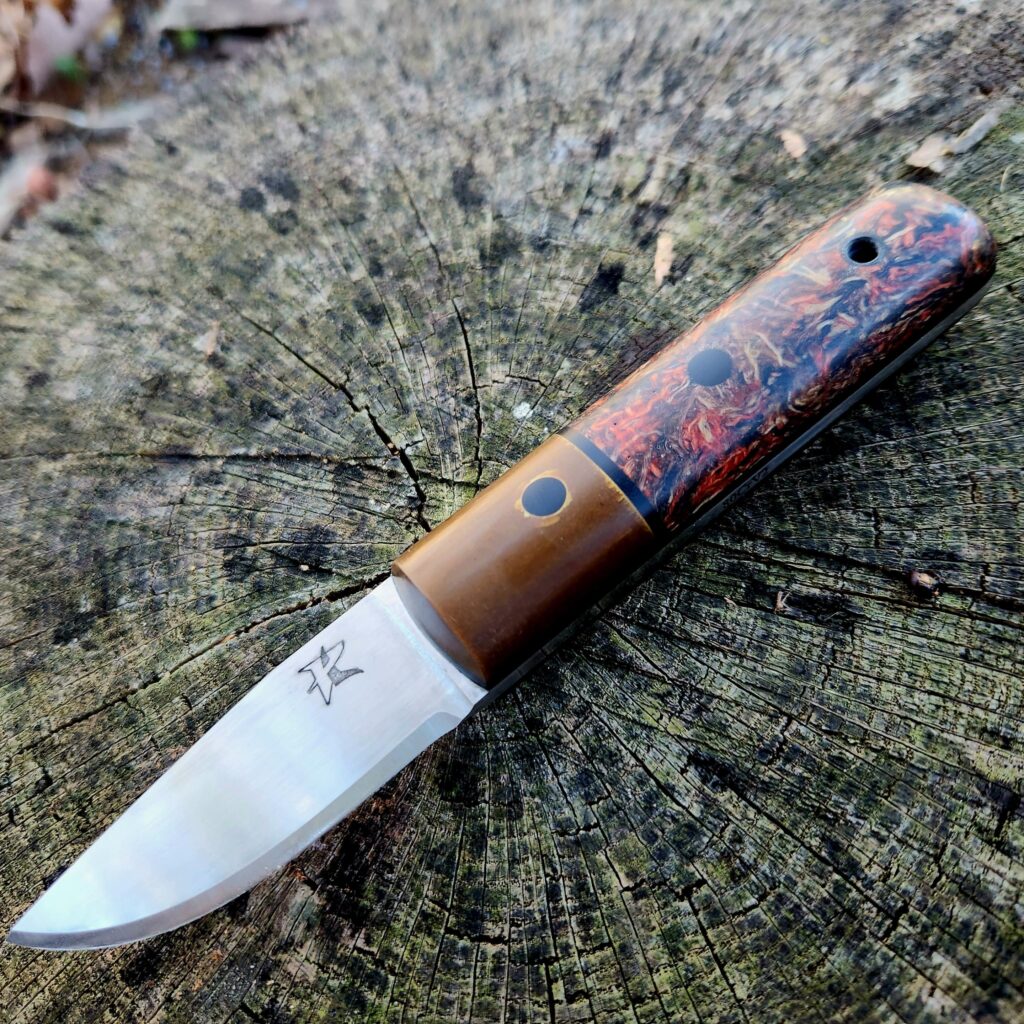 Gracilis
Smilodon Gracilis: saber-toothed cat of the Pliocene and Pleistocene.
blade 3″ : overall 7 1/4″
80CrV2 @ 61-62 hc | 8670 @ 60-61 hc | AEB-L @ 61-62 hc **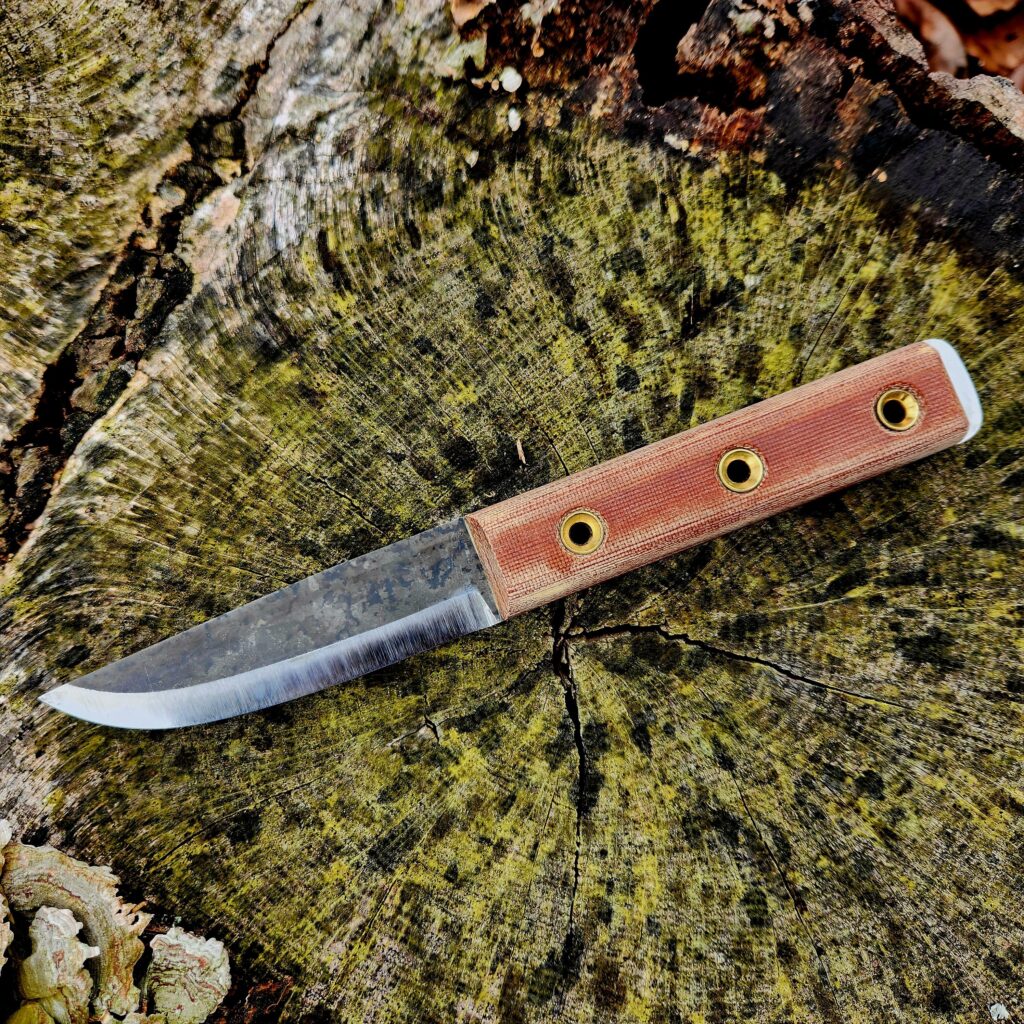 Smilodon
story
blade 4″ : overall 9″
80CrV2 @ 61-62 hc | 8670 @ 60-61 hc | AEB-L @ 61-62 hc **
** Steel Availability subject to change